Giveaway ni anjuran
leypark corner
yeee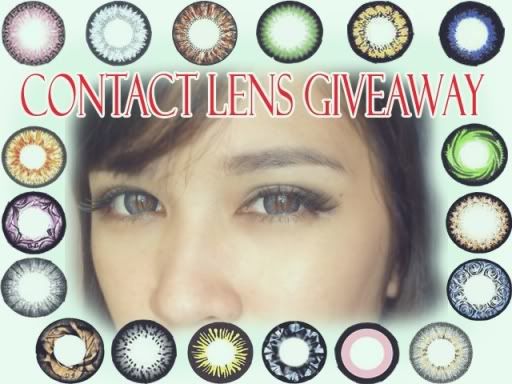 Small giveaway haruslah seiring dengan simple step on how to join this, yes? Sangat simple. Cuma perlu:

1) Drop a comment
"Enter me"
together with your blog url in the comment section below.

2) That's all thank you.


Hehe.

Any rules? Yes. Hanya untuk blogger yang menetap di Malaysia and
be my follower
.

- Tarikh tutup
bila-bila masa
sahaja dari sekarang. Tapi taklah sampai sebulan. Mungkin hanya seminggu? 2 minggu? Terpulang pada tuan tanah. Maksimum pun 2 minggu saja. Before end of this month for sure.

- One lucky winner akan dipilih menggunakan
random.org
.

- Hadiahnya ialah
sepasang contact lens
boleh pilih di antara 18 jenis lens dari Dollyeye Series :


Natural 3 Tones, Puffy 3 tones, Sugar Candy, Fairy Lens, Kirakira, Celeb Nudy, Pop C Dark, Pop C Light, Dreamy Eye, Crystal Eye, Barbiedoll400, Dollyblack, Ariale, Lathae, Candarae, Georgiae, Lucidae, dan Bodone.
kalau nak join leh la klik sini yeee